We help people to invest without
People and technology together to help you accumulate wealth.
They talk about us
Three steps to success
It's simple, even if you don't know it yet
All-in-one platform
Everything you need to grow financially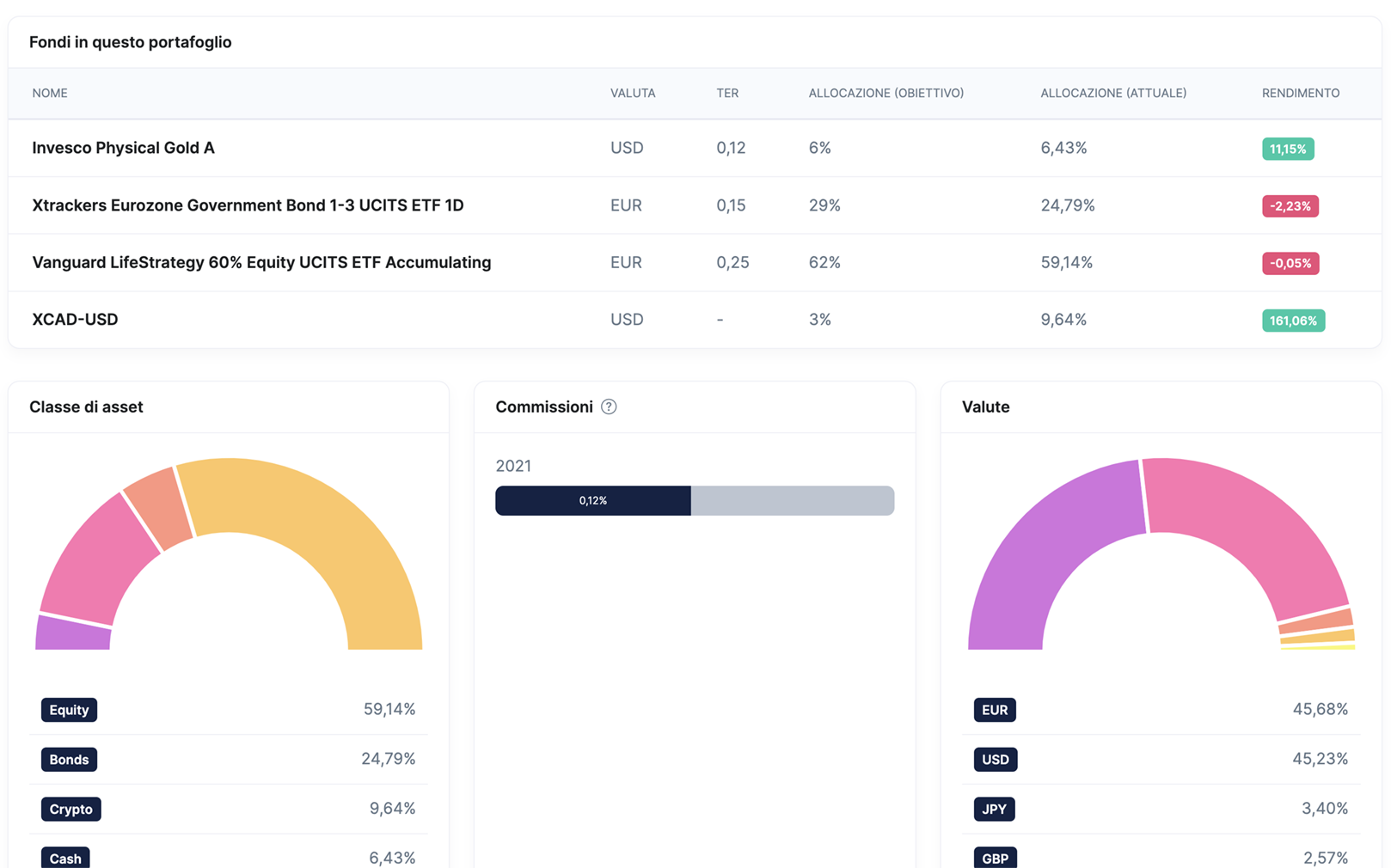 What, not where
Thanks to our platform you can create, monitor and rebalance your portfolios keep buying your assets wherever you prefer. What matters to us is what you buy, not where you buy.
Support for ETF, Stocks, Bonds, Deposit account and cryptos
Automatic transactions import from the most common banks and brokers
Rebalancing suggestions based of multiple strategy
Advanced portfolio analysis
Access to thousands of portfolios from investors all over the world
Get started
Our happy investors
Loved by investors across the globe
Rebalancing is not a nightmare anymore! I receive a notification when my portfolio needs to be rebalanced and with a click I know what to buy and sell to keep my target allocation
Thanks to Financedrip I realized that I was paying 2.400,00€ in fees every year! Now I manage my portfolio by myself and in case of doubts I know I can count on thousands of other investors
I had never invested in my life and I must say that at the beginning I was a bit confused, but the course is so simple to follow (and above all practical) that in a few weeks I was able to create my first PAC! Thanks Financedrip 😀
79 hours
of available video content